DERMAL FILLERS, INJECTABLE WRINKLE TREATMENTS,
PROFHILO, B12 BOOSTER INJECTIONS, ANTI-AGEING SKINCARE, TATTOO REMOVAL & CYNOSURE LASER TREATMENT SPECIALIST IN ENFIELD, NORTH LONDON
I want to help you always look and feel your absolute best whether you're going for that promotion at work, looking to impress in an important meeting, are off on a hot date, or you're planning a big night out on the town with the girls.
At my salon, I offer not only the most cutting-edge treatments currently available in the beauty industry but also access to my 20 years of knowledge and experience, helping my clients to discover the best versions of themselves.
So, if you are looking to fight the signs of aging, revitalise your skin, perfect your eyebrows and reclaim your glow, call now to book your appointment.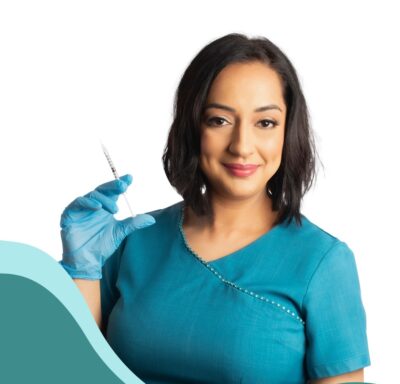 Injectable Dermal Fillers & Wrinkle Treatments
Treat yourself with my gorgeous range of advanced aesthetic treatments. Combine the latest aesthetic techniques with beautiful long lasting results, to give yourself the TLC you deserve!
Dermal fillers work by boosting the skin's supply of hyaluronic acid, which revitalises and adds volume to the skin, significantly reducing the appearance of lines and wrinkles, giving a natural softer, more youthful look.
Take some time. Treat yourself. You deserve it.